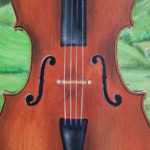 AltStrings was created as a resource for music teachers and students who want to get more out of their playing — more skills, more progress, and more fun! Developed by a Suzuki-certified teacher who is also a fiddler steeped in the folk tradition, AltStrings brings together these two approaches to provide a unique path of musical discovery for the string player. The world-class musicians featured in AltStrings Fiddle Method Books 3 and 4 include include Alasdair Fraser, Darol Anger, Liz Carroll, Hanneke Cassel, Michael Doucet, Casey Driessen, Brittany Haas, Natalie MacMaster, Mia and Mikael Marin, Rodney Miller, Bruce Molsky, and Laura Risk.
We're kicking off our series with AltStrings' Fiddle Books 1 and 2 for violin! Designed to run parallel to the Suzuki method, this book offers tunes that complement the skills students learn from start to finish in Suzuki Books 1 and 2.
Book 1 offers players a solid start on the instrument, and includes an introduction to the skills needed for playing chords and chopping.
Book 2 guides players through more difficult tunes, but also builds skills in playing chords, backup rhythms, chopping, ornamentation, and creating twin fiddle/harmony parts.
Pop, Rock, Folk, Jazz and Blues arrangements, for 20 different string ensembles or solo string instruments of all levels. Perfect for gigging, learning, or just enjoying, many of these arrangements feature new techniques demonstrated in our free lesson series. Enjoy!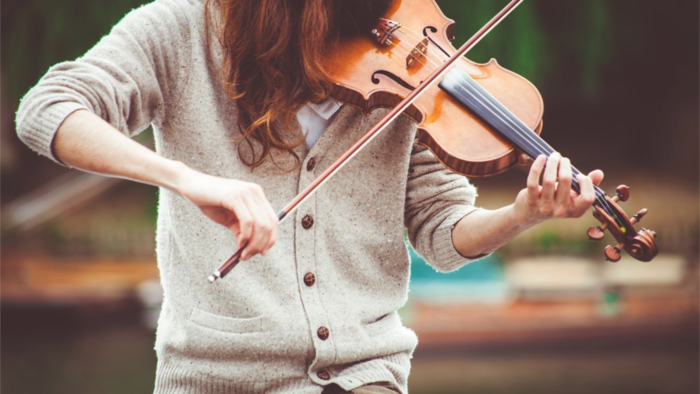 Designed to teach you every tune and technique in our lesson book series, our comprehensive video courses are only $49.99 per book, for permanent access!
If you ask us, it's a bargain. 🙂
★★★★★
This is a wonderful course. It lets me take the course when I have the time and it gives me small steps at a time. I love the way Caroline teaches. I am really looking forward to taking more lessons. Thank you!
—Linda Hemenway
★★★★★
Enjoying these lessons. Informative, easy to follow. The book would be helpful. Where can I get it?
—Judi Paulson
★★★★★
Well done and very helpful. Excellent video lessons from a super knowledgeable teacher.
—Greg Frauenhoff